AC Service
Air Conditioning Service and Repairs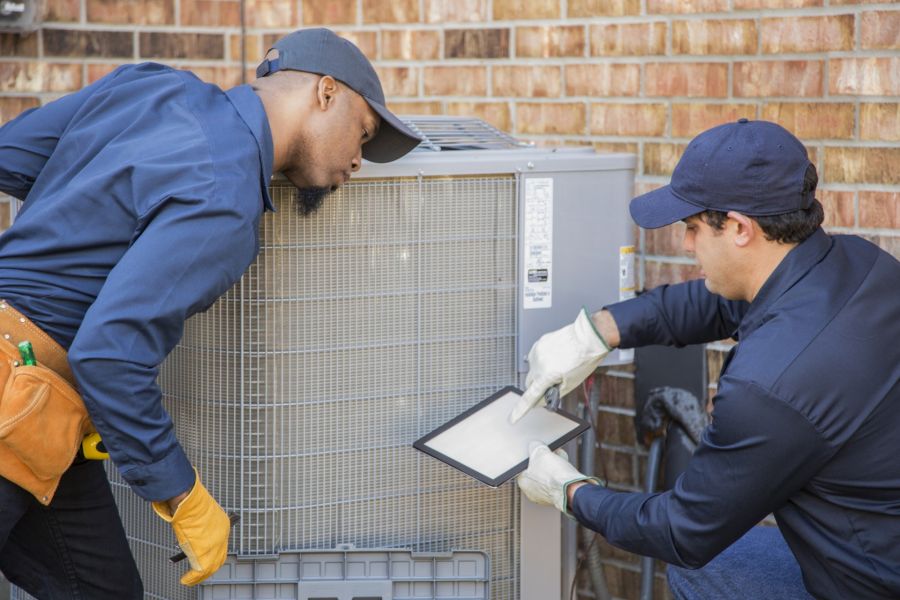 Air Conditioner Service often doesn't get the presence of mind that it deserves. Your air conditioner is engineered to tolerate a good deal of neglect and abuse and keep on running. However, regular maintenance is necessary to keep the system running efficiently and effectively and to extend the life of your air conditioner. Regularly servicing your air conditioner will reduce the likelihood that you'll end up in an emergency situation - and of course, those emergencies tend to happen on the hottest days of the year!
---
Call for a FREE Quote
---
Air Conditioning Maintenance by ID Mechanical Inc
An air conditioner's original efficiency declines gradually; approximately 5% per year without regular maintenance. Although almost imperceptible, it means that the 12 SEER air conditioning unit you just purchased a few years ago could be functioning today more like a 9 SEER unit! The good news is that most of that energy efficiency that was lost can be regained with regular maintenance. Regular AC service has been shown to maintain up to 95% of a unit's original efficiency.
Experienced AC Service
The bottom line: AC Service is an inexpensive means of increasing the efficiency of your air conditioner, which will save you money year after year on your air conditioning bills! Call ID Mechanical Inc today for your AC service visit!
AC Service by ID Mechanical Inc
During your AC Service visit, ID Mechanical Inc will perform the following:
Clean the condensing unit coils and evaporator
Change the filter
Check the amp draw on the compressor
Oil the fan motors and other moving parts
Check the operating pressures
Check system thermostat against specs
Top off the coolant
Check for any leaks
---
Call for Fast FREE Quote
---